Well I mentioned robots yesterday.
These look like so much fun and it is so nice to see something that makes you smile.
These cards are made by Kerry & Philomena Sullivan, one of the best tutors/designers, associated with the shop. These are just so good. I have them here and the photos just don't do them justice.
They really are the biz IRL (in real life)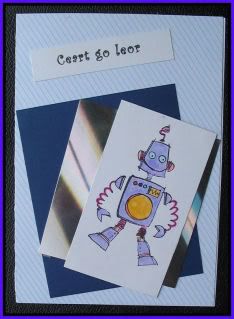 You have to check out these videos on U-tube from Stampendous.
Those with kids, grandkids, nieces, nephews etc - lock up your stamps.
Fran from Stampendous said to link these here for you.........