Afternoon,
Hope ye are all enjoying the 'Summer'!!
Good crafting weather.
Been really busy - getting together the new blog for the GBCE in Athlone in September.
Ye are really in for a treat - so keep your eyes/ears peeled over the coming days for more info.
We now have a page on Facebook - so if you are already there please take a look at our page and become a fan. If you have never been on Facebook, then maybe now is a good time to see what it is all about and there will be some familiar faces there for you.
Last Friday was coffee morning at An Siopa Buí. I wasn't there but I believe that I missed some wonderful projects. Cathy McMahon won the prize for this lovely 'game'
There was double LO from Lindsey
A neckpiece and a bag from Eileen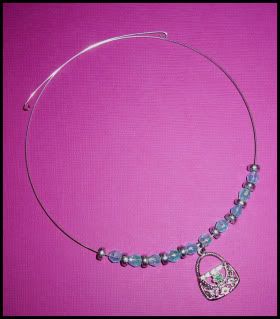 And a card from Mary
That's all the pictures I have!!
Chat soon
H