Hi there, hope everyone is enjoying the bank holiday weekend. It is great to have an extra day.
And I might just get some crafting done!! I've been doing some housekeeping in the background. I've been sorting out the growing mountain of photos we have accumulated.
The challenge entries are being organised as we speak and I will post pictures of them all early next week. They are all fabulous and the standard is just amazing.
Now for something completely different. Back in February there was a weekend at the shop where gifts and books were the theme. So over the next while I will be putting up those photos.
Fiona did a class on these Communion and Christening books. She has used pearlescent card and paper, toppers, glitter girl cameos, binding and other embellishments. I know they were very popular. If anyone has any questions on them let me know - I know where to find Fiona :-).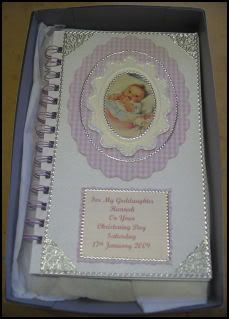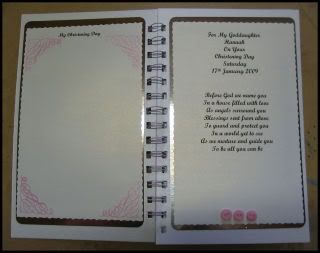 .