Hi there,
Terrible day out - a great chance for crafting though.
Got to play with my new Cute Companions Summer Stories - watch this space. Pictures to come. Best CD so far from CC.
Anyway - photos. Have organised all the photos for the challenge and they will be going up tomorrow or the day after. Kerry has to pick a winner - no easy task.
Here are some photos from our jewellery/beading day with Kim O'D.
Kim is a great 'beader' and has some fab ideas/pieces.
Apologies for the photos - going to have to organise a mannequin for the next day!!
Here are some of Kim's pieces first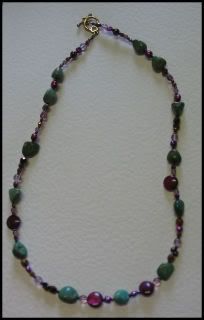 Here is the necklace and watch that Kim did with us in class. Don't have pictures of the first necklace:-(.
These are some of the watches made by the class

And the class busy at work...........